Free English Editing Certificate
When you submit your manuscript for proofreading or editing, you get a free English editing certificate.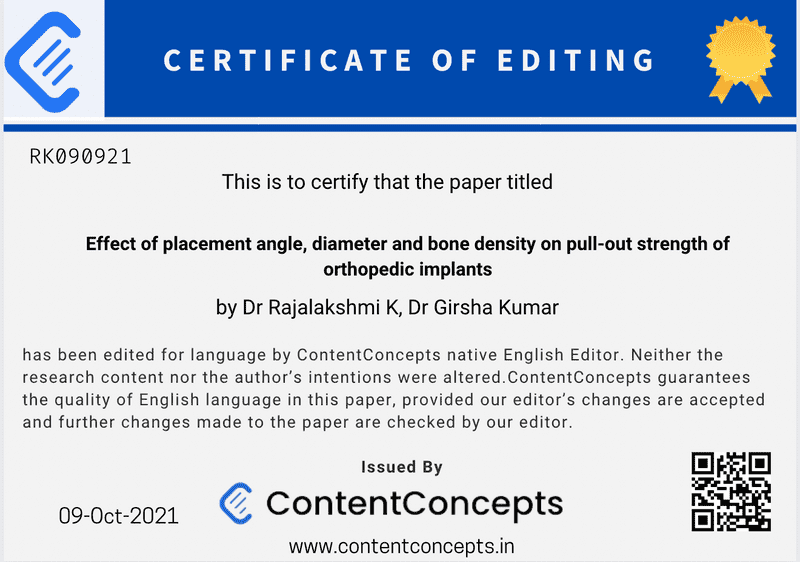 If you are from non-English speaking country, usually most of the journals require the authors, to submit English language editing certificate.
We at ContentConcepts provide editing certificate that is accepted by all major publishers and journals. We have been in this field for 15 years and most of the journals are familiar with our name and quality.
What details are included in the editing certificate?
The editing certificate will have the following details
Title of the paper
Names of the authors (as specified in the paper)
Declaration of English language editing and guarantee by Chief Editor
Date of editing
QR code for validating the certificate
Tagged with
editing-certificate,
free-english-editing-certificate